Talks & Keynotes
A culture of inclusion is built brick by brick by everyone at the workplace. LIVING INSTITUTE can deliver some insightful and entertaining keynote speeches to introduce key concepts and start getting everyone on board.
Talks, Keynotes & Presentations
Keynote #1:
"DIVERSITY INTELLIGENCE – Sprinting along the path to inclusion and a better bottom line with Heidi R. Andersen"
Increasing diversity is a good business decision for a whole bunch of reasons. It enables innovation, improves decision-making and creates much smarter solutions.
This talk will provide the spark that ignites the fire at your company – why you should hire people who are different from you (hint: it's money in the bank).
This talk will make it clear that if diversity – in gender, age, culture, sexual orientation, disability etc. – doesn't permeate your entire organization and isn't one of the critical parameters of recruitment, then something needs to be urgently fixed.
Duration: 30 minutes to 1,5 hours
We've facilitated more than 7,200 D&I sessions since 2004. That's about 400 per year, 33 per month, 4 per week.
Keynote #2:
MITIGATE UNCONSCIOUS BIAS AND MASTER YOUR DECISION-MAKING Unconscious biases are automatic preferences, usually for things that are familiar to us. They're bad for diversity and inclusion. That means they're really bad for innovation.
Your brain is built for snap decisions. This helps with avoiding car accidents, but not with dealing with people who are different from you. These biases can lead to sameness thinking and hiring bubbles. Are your colleagues suspiciously close to being clones in an echo chamber? That's probably because of unconscious bias.
This talk covers all you need to know about unconscious bias – what it is, how it hurts, and what to do about it.
Duration: 30 minutes to 1,5 hours
"I never knew why working in diverse team could be so challenging. But now I understand why: because of our unconscious biases and preference for people who are like ourselves. But more importantly, I now have the knowledge and the tools to make diversity a competitive edge in our team if we have an inclusive mindset."
– Leader, Pharmaceuticals
Testimonial
Keynote #3:
ALLYSHIP IN THE WORKPLACE
"The Standards you Walk Past are the Standards you Accept"
Allyship is super important for achieving D&I goals in an organization – it creates allies who advocate, promote and aspire to advance a culture of inclusion, person-by-person, through strong relationships and concrete actions based on trust. Allies make a conscious effort to improve things for everyone at the workplace.
In this talk, we'll cover what allyship is, what it isn't, and how it'll help your company.
Duration: 30 minutes to 1,5 hours
"By making men aware and making them part of the gender balance conversation, you can send a powerful message and show that men are as much a part of the solution as women."
– Bobby Bovell, Chief Consultant and Keynote Speaker, LIVING INSTITUTE
Keynote #4:
"HOW TO CREATE GENDER BALANCE FROM BOTTOM TO TOP – FAST"
Compared to 20 years ago, we know A LOT more about why it's good to have gender balance at every level of the organization – and how to achieve it.
This talk covers some of what we've learned over the last two decades, like what separates companies that have succeeded in gender balance from those that have failed, why women's networks are fun to attend but doesn't really move the needle, and how to go about mobilizing men. Like everything we do, we keep everything grounded in the science.
Duration: 30 minutes to 1,5 hours
"We have had great benefit from LIVING INSTITUTE's facilitation of synchronisation processes for our board as well as knowledge transfer and sparring given to our administration. Also LIVING INSTITUTE has facilitated workshops for both staff and special associations. LIVING INSTITUTE manages in an inspiring and motivating way to facilitate and inspire us in our work to improve the diversity in the entire organisation."
– Morten Mølholm, managing director, Sports Confederation Denmark (DIF)
Keynote #5:
INCLUSIVE LEADERSHIP
An inclusive leader has 3 characteristics and is essential to creating a culture of inclusion.
What are the characteristics? Why are they essential? You'll have to listen to the talk!
Sorry for the clickbait – in all seriousness, book a talk and you'll get a ton of knowledge of what an inclusive leader is made of. For a taste, we'll tell you that they're great at improving psychological safety and cultivating a sense of belonging.
Duration: 30 minutes to 1,5 hours
"LIVING INSTITUTE has given us tools that make it just as natural to discuss lack of diversity as it is to discuss our financial bottom line."
– Frans Horth Hammer, Member of the Executive Board of Sports Confederation Denmark (DIF)
Want to know more?
Contact us here
Other Solutions
When you know your unconscious biases, you'll have way better control of all your business decisions
Unconscious Bias
Unconscious bias throws a wrench into any plans to make diversity work. That means it's the greatest enemy of belonging and psychological safety. Which means it's the greatest enemy of innovation. Our workshops can help you see your unconscious bias and take control of it. That means better decision-making and a better workplace.
Book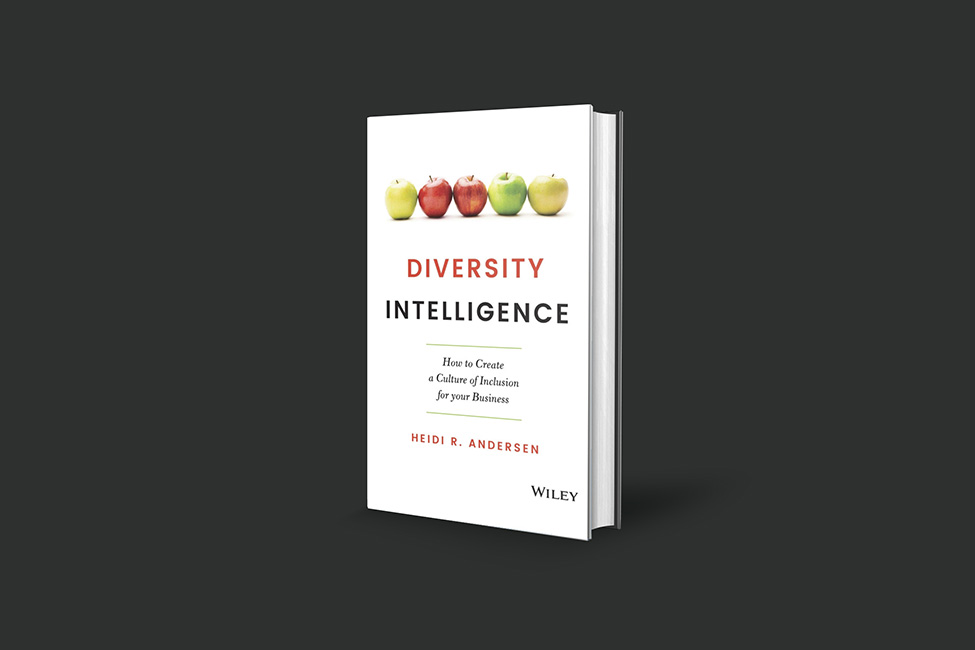 Diversity and inclusion aren't fads, but the only path forward in an increasingly connected business world
Diversity isn't a choice. Inclusion is – the right one, in fact. This book explains why.
Long story short, creating a culture of inclusion isn't just the right choice, it's the only one to ensure long-term survival of your business. Diversity and inclusion aren't fads – they're the only path forward in an increasingly connected business world. And the earlier you get on that train, the better.