Let's Talk About Race – Workshop
Develop an understanding of how to successfully navigate challenging conversations
Changing the conversations around race
Our ability to address tricky topics in the workplace can make or break diversity and inclusion initiatives.
By creating a safe space, where employees can discuss differences, that are often viewed as taboo or politically incorrect, such as in identity, religious beliefs, political options etc., it becomes possible to enhance your company's culture of belonging, increase engagement, improve retention and foster innovation.
A workshop based on cutting edge science
This workshop enables you to develop an understanding of how to celebrate diversity and equip employees with tools to successfully navigate challenging conversations and situations.
By exploring cutting edge science, that debunks myths regarding the supposed inherent abilities of various racial groups, which are largely based of stereotypical assumptions instead of proved data and research, this workshop provides practical tools enabling you to position organisation as a beacon of inclusion.
Book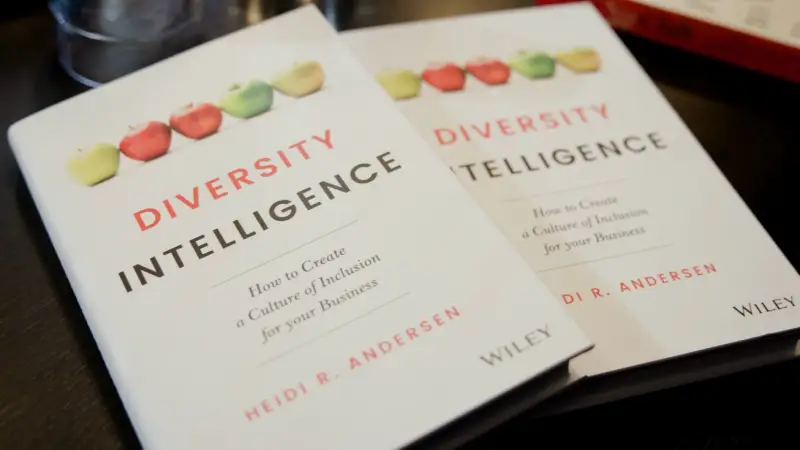 Diversity Intelligence: How to Create a Culture of Inclusion for your Business
Heidi R. Andersen, founder of Living Institute, has stuffed over 18 years worth of experience into a practical handbook on making inclusion an essential aspect of your company culture.
The book is on the recommended read list of 238 accredited business schools and universities – including Insead, Oxford University, London Business School, Said Business School etc.