Cultural Intelligence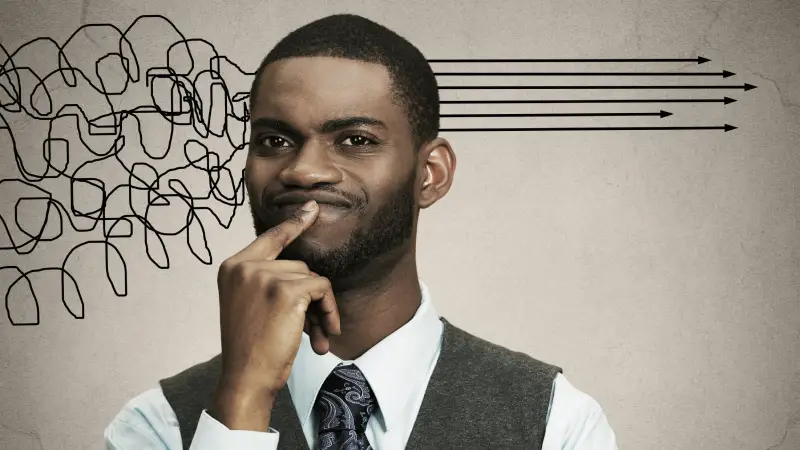 To thrive in any intercultural context, one needs a certain degree of mental flexibility – what we call cultural intelligence.
Cultural Intelligence Workshop
Cultural Intelligence (CQ) separates benefiting from cultural diversity instead of failing because of it.
That's also why you need CQ when interacting with people from other cultures.
At our CQ WORKSHOP, you'll learn exactly what to do in intercultural interactions.
It's kind of like why a master chef needs to know what's in the fridge and how to use all – the balance of acidic and umami, the harmony of color, the clash of texture – it helps her make something incredible. Something a lesser chef could never make even with all the same ingredients.
In this case, that's better relationships, new opportunities, new ideas, and new ways of seeing the world. CQ is the ability to make use of all the cultural variations in a fruitful and harmonious collaboration. Cultural differences are your ingredients list and CQ is your recipe book.
We're here to help you taste test those recipes.
So what exactly is cultural intelligence (CQ)?
It's a little like IQ or emotional intelligence (EQ), but for intercultural contexts – it's mental flexibility for cultural situations, a mixture of humility, knowledge, empathy and self-monitoring that helps you adapt to specific cultural contexts and best interact with people from those cultures.
A culturally intelligent person is an expert at making everybody feel comfortable while navigating widely different norms. This is super important for creating a culturally of inclusive environment. And luckily, CQ isn't a static thing (neither are IQ or EQ, of course) – it's something that you can learn, which is where we come in.
"We needed a better understanding of the cultural aspects involved in our work, in order to become better and more efficient. Therefore, I suggested my colleagues and I participate in LIVING INSTITUTE's course 'Cultural Intelligence – enhance your ability to work internationally'. I participated in person and I went home with a clear understanding of my own cultural blind spots as a Dane, as well as new insight into how culture plays a vital role in our world"
– Jesper W.L. Pedersen, MAN Diesel
Testimonial
What's the purpose of the CQ Workshop?
You need knowledge, nuance, and not a little flexibility to act in intercultural contexts and forge working intercultural relations. You need to know why somebody consistently shows up late for no apparent reason, why an employee needs to ask permission to go to the bathroom, why your critique of an assignment was met with offense and not gratitude, why loosing face means something to somebody and nothing to others. Through evidence-based knowledge, best practices and simple tools, our workshops will help you learn to bridge cultural gaps and work effectively with people regardless of their cultural imprint – it'll help you begin to cook with the most valuable ingredients you've got in your pantry.
"In the 17[+] years the Living Institute has been operating, we have observed that the companies that are culturally diverse and culturally intelligent are more successful than the companies that have cultural diversity but lack cultural intelligence. The companies that lack cultural intelligence generally find it much harder to harness the benefits that cultural diversity brings."
– Heidi R. Andersen, Founder of LIVING INSTITUTE
What does the Cultural Intelligence workshop cover?
We break it down into four basic areas:
Cultural Intelligence
Here we introduce Cultural Intelligence and all the research behind it
We also bring in the four components of CQ – Drive, Knowledge, Strategy and Action
Bridging the difference
We'll simulate cultural clashes
You'll learn to form better strategies for working cross-culturally
We'll cover the best practices and some illustrative case studies
Diversity
We start with a group discussion called "Beyond the buzzword: Why should diversity benefit a group or a team?"
What's the evidence behind the beneficial effects of diversity?
What separates benefiting from cultural diversity and failing because of it?
Operationalizing
Here's the concrete stuff – how do you use CQ to achieve goals in your cross-cultural activities?
We also do some group reflections to make everything stick long past the class.
"The Cultural Intelligence workshop at LIVING INSTITUTE made me much more aware of the importance of cultural understanding and how things can be seen from different angles according to your culture. The very practical approach during the workshop is very efficient and makes you remember the topic better. On top of that, the Cultural Intelligence digital learning/e-learning is very good, simple and user-friendly. I recommend both the workshop and the on-line training to anyone working across cultures."
– Sylvie Laplace Rohrdanz, Executive Assistant to the Group Executive Management in FLSmidth A/S
Testimonial
Other Solutions
A culture of inclusion is led by somebody who has learned how to listen.
Inclusive Leadership Program – Claim the Future
Great leaders are great listeners. They sense the social currents of the workplace and wider culture and respond. They know the value of even the quietest voices – voices that run against the grain, voices that others have stopped listening to.
Book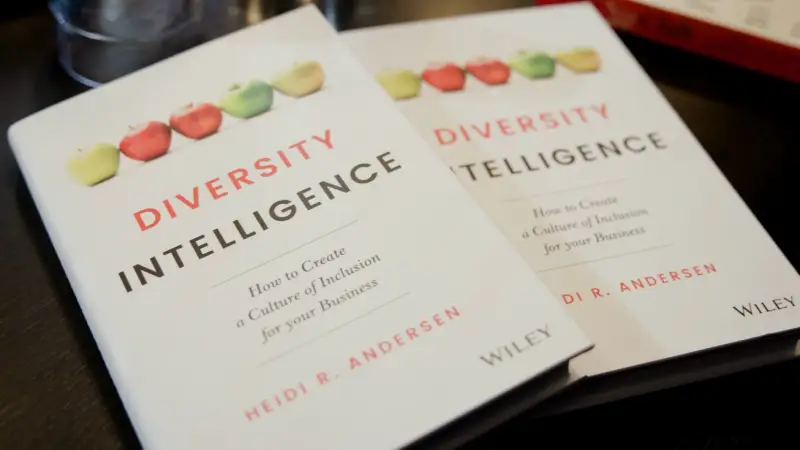 Diversity Intelligence: How to Create a Culture of Inclusion for your Business
Heidi R. Andersen, founder of Living Institute, has stuffed over 18 years worth of experience into a practical handbook on making inclusion an essential aspect of your company culture.
The book is on the recommended read list of 238 accredited business schools and universities – including Insead, Oxford University, London Business School, Said Business School etc.