Inclusive Leadership
Since 2020 more than 1500 leaders have successfully completed Living Institute's Inclusive Leadership program
Inclusive Leadership Program – Claim the Future
Greater leaders aren't born, they're made
Great leaders are great listeners. They sense the social currents of the workplace and wider culture and respond. They know the value of even the quietest voices – voices that run against the grain, voices that others have stopped listening to.
They do this because those voices tend to say something they've never heard before.
Of course, it's about more than listening. It's about giving space for those voices to find the words. It's about teaching others to listen to them too. It's about fostering psychological safety.
It's about leaving nobody behind.
Our Inclusive Leadership Program, developed in collaboration with Innovation Fund Denmark, will help with all that.
What is inclusive leadership and why is it necessary?
In brief, add equal parts humility and empathy to a solution of DIVERSITY INTELLIGENCE.
An inclusive leader is self-reflective and attendant to the feelings of others. They've also "done the work" – they've attuned all manner of different intelligences (gender, cultural, generational) that helps them understand difference.
Luckily, none of these – the humility, the empathy, the intelligences – are something you have or you don't. What's the quote? "Greater leaders aren't born, they're made". Well, there's science backing that up now. Those skills are like muscles, and our Inclusive Leadership Program is the trainer that'll get you into the Olympics.
And why is it necessary?
Because business problems are increasingly complex. The demands on companies have never been higher – they have to maintain growth while also acknowledging their social impacts. Relying on the past model of choosing only the "highest performing" individuals usually means ending up with a homogenous team. You'll never be able to see the scope of a complex problem that way. Think of it like this: a forest is just a pile of wood to a bunch of woodcutters, but it's a pharmacy to a botanist, a painting to an artist, a source of oxygen to an environmentalist.
"We have found that the main and most important characteristic of an inclusive leader is that they are diversity intelligent. This means having humility, empathy, cultural intelligence, gender intelligence and generational intelligence, as well as being a conscious leader and being conscious in every area of their life."
– Heidi R. Andersen, Founder of LIVING INSTITUTE
What's the structure of the Inclusive Leadership Program?
The program can be summarized in 3 words: Experience, knowledge, and action. We show you, through experience, how important inclusive leadership through group exercises. We then thread that experience with knowledge gleaned from years of empirical research. Finally, we help you plan how you're going to use what you learned in practice.
Module #1 – Dynamics and Mechanisms of inclusion and exclusion
We start off your inclusive leadership journey through an immersive experience where, in groups, you break down and solve a problem while navigating the gap between majority and minority perspectives. You'll figure out pretty quickly what strong, sensitized leadership does for diversity & inclusion.
Module #2 – Drive high performing teams with inclusion
This is where we bring in the science. We draw on the latest research to show you how leaders can reduce their biases through Diversity Intelligence. This puts everything you learned in Module 1 in perspective, and gives you an inkling of how to approach it in your company.
Module #3 – Implementing Strategies for Building Cultures of Inclusion
Everything you've learned, experimented with, and considered until this point in the program will be utilized in developing your own personalized roadmap towards a culture of inclusion at your workplace.
Each of these modules is approximately 3 hours long. We'll also give you homework (not the boring kind, we promise) that prompts you to start practising what you learn at your company.
And the best part? The program can be performed in person or online.
2 Definitions of Inclusive Leadership:

"Inclusive Leadership is the leaders' diversity competence and diversity maturity expressed in practice through their leadership"
"It's the inclusive leader's competence in management to take advantage of differences and similarities between people"
Want to know more?
Contact us here
Other Solutions
When you know your unconscious biases, you'll have way better control of all your business decisions
Unconscious Bias
Unconscious bias throws a wrench into any plans to make diversity work. That means it's the greatest enemy of belonging and psychological safety. Which means it's the greatest enemy of innovation. Our workshops can help you see your unconscious bias and take control of it. That means better decision-making and a better workplace.
Events & Free Webinars
Upcoming
Zoom | Facilitated Webinars
15 September - 03 November
Zoom | Facilitated Webinars
Zoom | Facilitated Webinars
No event found!
Book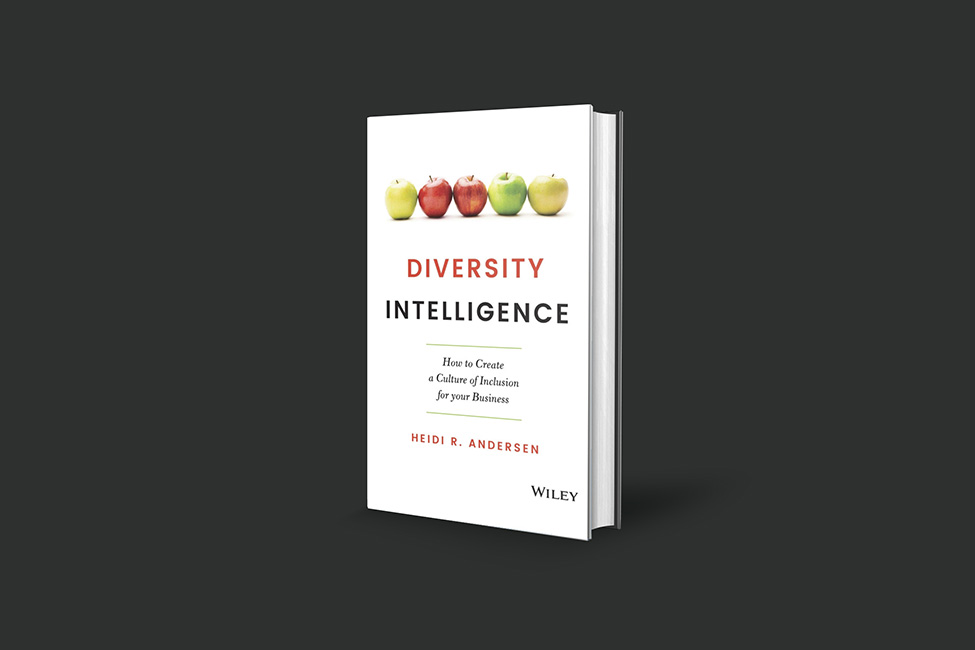 Diversity and inclusion aren't fads, but the only path forward in an increasingly connected business world
Diversity isn't a choice. Inclusion is – the right one, in fact. This book explains why.
Long story short, creating a culture of inclusion isn't just the right choice, it's the only one to ensure long-term survival of your business. Diversity and inclusion aren't fads – they're the only path forward in an increasingly connected business world. And the earlier you get on that train, the better.