LIVING INSTITUTE offers a range of entertaining presentations, talks or seminars for larger groups of people.
Download PDF here >>
---
"WHEN YOU REALIZE THE POWER OF DIVERSITY – YOU'LL KEEP IT AS A BUSINESS SECRET"
It is a good business decision to increase diversity in your company. Diversity enables innovation, better decision-making and much smarter business solutions.
This talk will open your eyes to why you should hire people different from your self to improve your bottom line exponentially.
In this talk it is made clear that if gender, age and cultural diversity does not permeate your entire organization, and is not one of the critical parameters in your recruitment practices, then you have the wrong people on the job.
Duration: 1 to 1,5 hours
Concept: Speech, Seminar or Presentation
---
Keynote #2: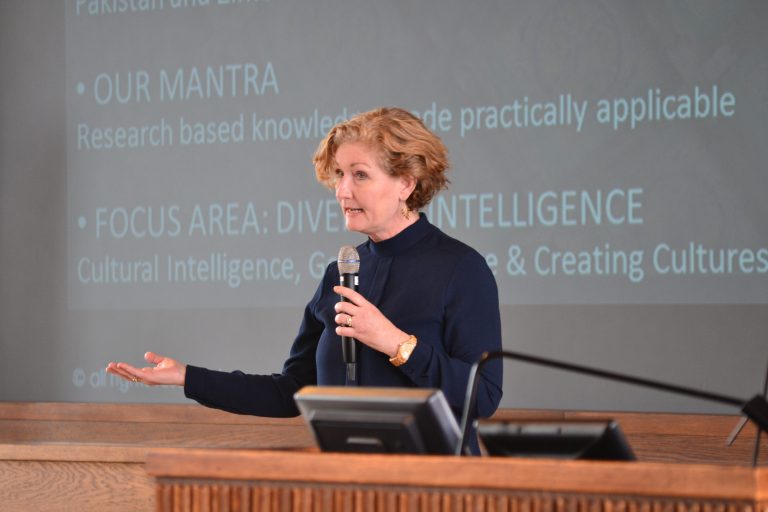 "CULTURAL INTELLIGENCE "
What are the differences between companies who reap the benefits of diversity and those who don´t?
Culture matters and this talk inspires the participants to reflect on their own culture and on how to enhance their ability to work across cultures.
You will be introduced to the concept of cultural intelligence, the research based knowledge and the mindsets of those who navigate seamlessly in different cultures.
Duration: 1 to 2 hours
Concept: Speech, Seminar or Presentation
---
Keynote #3:
"WHY GENDER BALANCE IS GOOD FOR BOTH MEN AND WOMEN"

How to create and promote men and women working together to create an inclusive culture.
The participants will be inspired to reflect on their existing company culture and on why men and women working together can release the full blown potential that we need in today´s business.
Duration: 1 to 2 hours
Concept: Speech, Seminar or Presentation
---
Keynote #4:
"WHY ARE DANES SO WEIRD?"
Looking from a sociological perspective, Danes are in many ways the odd ones out!
The seminar will help you understanding the reasons of the oddities of the Danes. This talk is very popular in companies with Danes and non-Danes working together.
Duration: 1 to 2 hours
Concept: Speech, Seminar or Presentation